What to expect...
Casual or dressed up. Either way, come as you are. At River City Church, we're all beggars telling other beggars where we found bread.
We all need grace.

I love our church! My wife and our four daughters are having the time of our lives. Until now, I had never been at a place where they knew how screwed up I am and yet loved me. If you are perfect, and you have it altogether, you probably won't like River City Church. But if you are tired of pretending, and you want to hear some good news, join us Sunday morning. We'll have coffee and Jesus.


~Martin Scott, Preacher, River City Church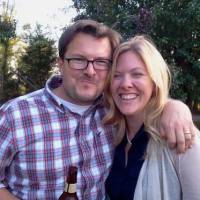 ​​​On Sunday mornings, you can expect...
A decent cup of coffee and maybe a scone or a doughnut with about 100 friends
A focus on Jesus, the cross, and the empty tomb
Casual acoustic worship with a mix of old and new songs
Preaching from the Bible on the Grace of God for sinners
The Lord's Supper for all who believe
Nursery for little children
Children's church for pre-school through 3rd Grade
During the week, you can expect...
Community Groups (check bulletin at church for details)
Ladies' Book Club (Currently reading Ragamuffin Gospel, by Brennan Manning)
Fiction Book Club (once per month, check bulletin for details)
People eating together all the time
Youth Group on Sunday nights 
Cookouts and other stuff
"For I am sure that neither death nor life, nor angels nor rulers, nor things present nor things to come, nor powers, nor height nor depth, nor anything else in all creation, will be able to separate us from the love of God in Christ Jesus our Lord." ~Romans 8:38-39